Alright, I have been to quite a few shows in my day. I have seen some kickass, knock your socks off bands play.. so this was a difficult choice. I came to the conclusion that the greatest show of all time was my very first show.
Glassjaw w/ Juliana Theory, and Piebald.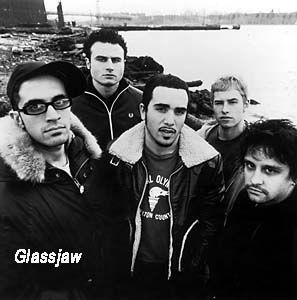 The day started out with vomitting and morning sickness.. I had been feeling icky for about a week, but thought nothing of it. My boyfriend, being a worry wart, headed off to the drugstore and picked up a pregnancy test "just to be safe"... we had planned on driving to St. Pete that evening to see GJ play.. it was my first show, so I was so excited, and wasn't gonna let the "cold" get me down. I agreed to take the prego test, even though I thought he was nuts, and over reacting. Low and behold: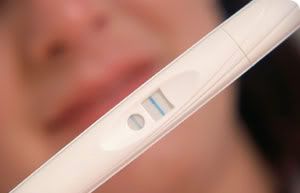 violia!
So, with this new news, James thought it would be best if we cancelled, and stayed home. I was completely shocked, and scared, and excited.. but I still wanted to see the show. I convinced him we should go and enjoy the show, and worry about the pregnancy later... He treated me so gently, and wonderfully, and I felt so maternal, even then. ha. So we made the drive with his brother, keeping our little "secret", both excited and anxious.
Since I had never been to a show before, I wasn't sure what to expect... but boy let me tell you, the adrenaline rush was unbelievable. We stood right in front, and I had a blast. Everyone was so energetic, and pumped. It made me want to get into the "pitt".. but James kept his protective fatherly arms around me the whole night. It was so sweet.. I felt more in love with him at that show than I ever have before.
First Piebald played, and they rocked the house. I had never heard of them before, but they became one of my favorite bands that day.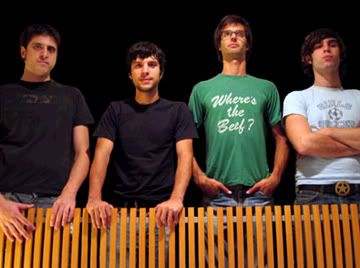 Hi Piebald!
then GJ played, and oh wow. I feel in love. I had an awesome, awesome time during their performance. They were sooooo pumped, and wild, and his voice. ahh! Im so upset they split up. (at least we have headautomatica now, but its just not the same) at the end of their performance the guitarist, beck threw his guitar pick down at me, and I still have it now, saved in my sprial notebook journal, along with the ticket stubs.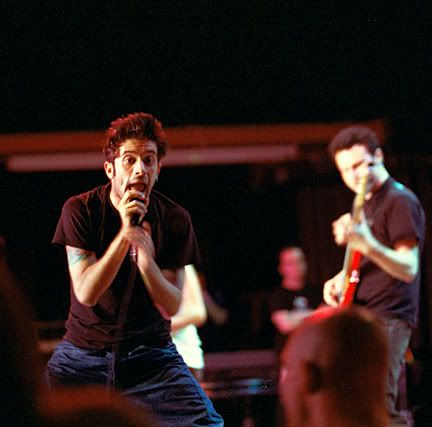 yay for glassjaw!
after they played, i started feeling sick and tired... (thanks pregnancy :p) So, we headed upstairs to watch Juliana Theory play.. they were okay, but not near as awesome as GJ.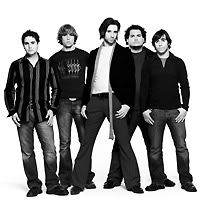 We then headed down to the merch table before leaving, where I purchased this rockin' t-shirt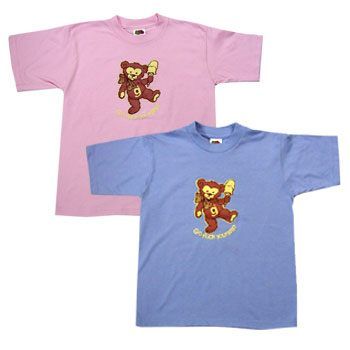 "go fuck yourself"
Sadly I only got to wear the shirt like... twice, before my pregnant belly had no room in it. ha.
anyways, that was the greatest show i had been to, and I will always remember it.
please note, none of these pictures are mine... i found them all using google search. thank you google.
yay!!!